Who is Brightside Studios?
Brightside Studios is an Interactive Creative Studio, solely run by freelance web designer and developer Brad Hussey. Brightside Studios also works with creative and multi-talented web designers and developers on large scale projects. We provide a wide range of services including web design, web development, mobile web-application development, branding, and consulting. Brightside Studios offers customer-oriented services and delivers creative and effective results.
Our mission is to help businesses, creative professionals, and artists stand out from competition with a beautiful, usable & well-crafted digital presence.
Who's manning the ship?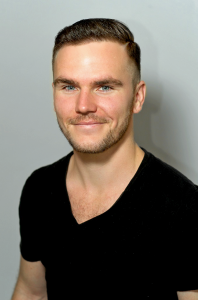 Brad Hussey founded Brightside Studios in 2011. Originally from Yellowknife, Northwest Territories. Brad is a graduate of the Interactive Design program at Capilano University.
Sajak & Farki, a successful digital studio based in Calgary, with whom Brad has worked as a Front-End Developer, ever so kindly says:
In the transition from Photoshop designs to a working website, it helps to have someone like Brad on your side. With an attention to detail and keen eye for interactivity and usability, Brad takes the static and turns it into the dynamic. His knowledge and experience with HTML5, web application development and mobile optimization make him an ideal developer for a studio fixated on the future.
Brad is also an avid performer, and loves writing & recording music.
---
 Who have we worked with?